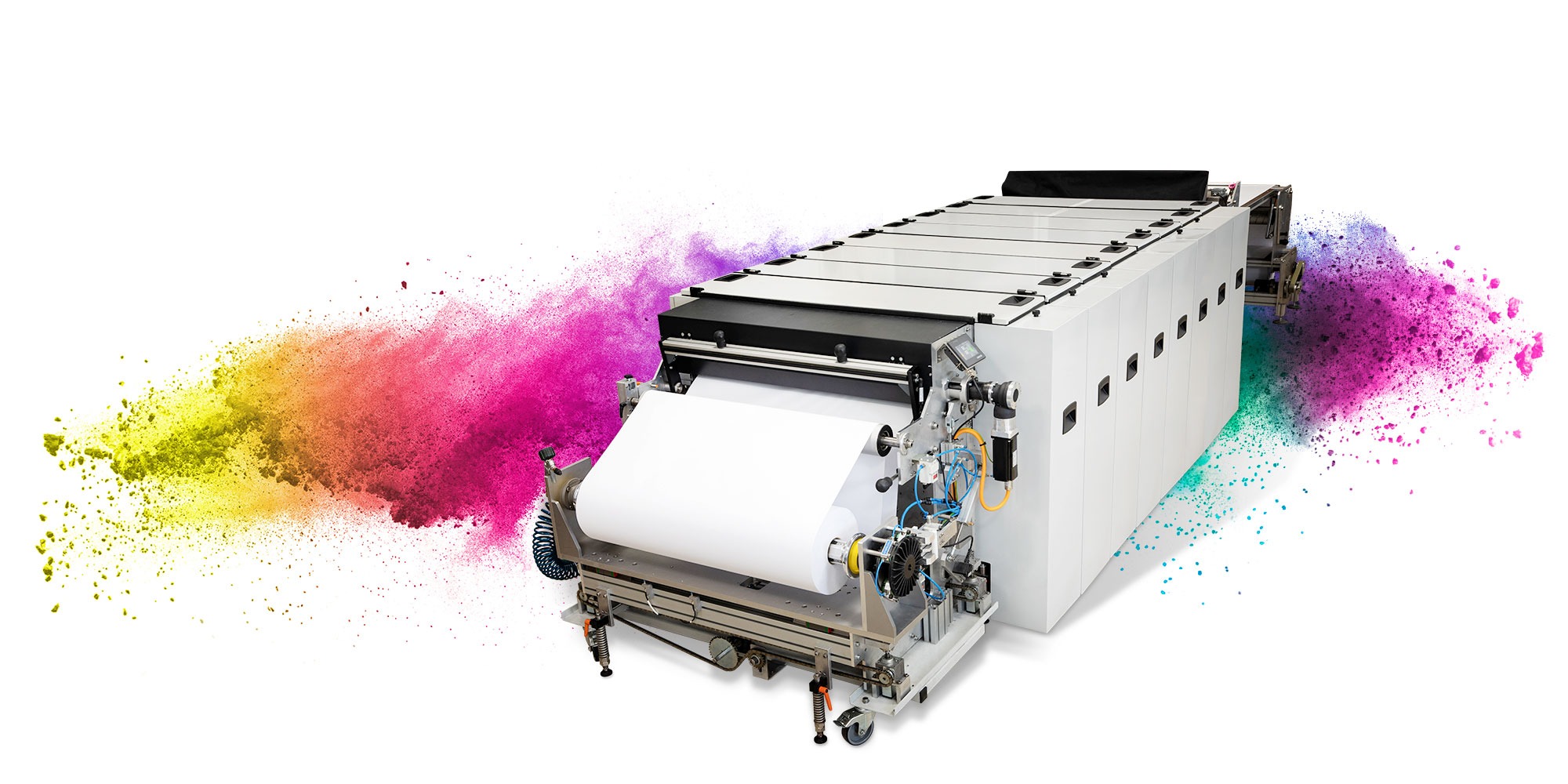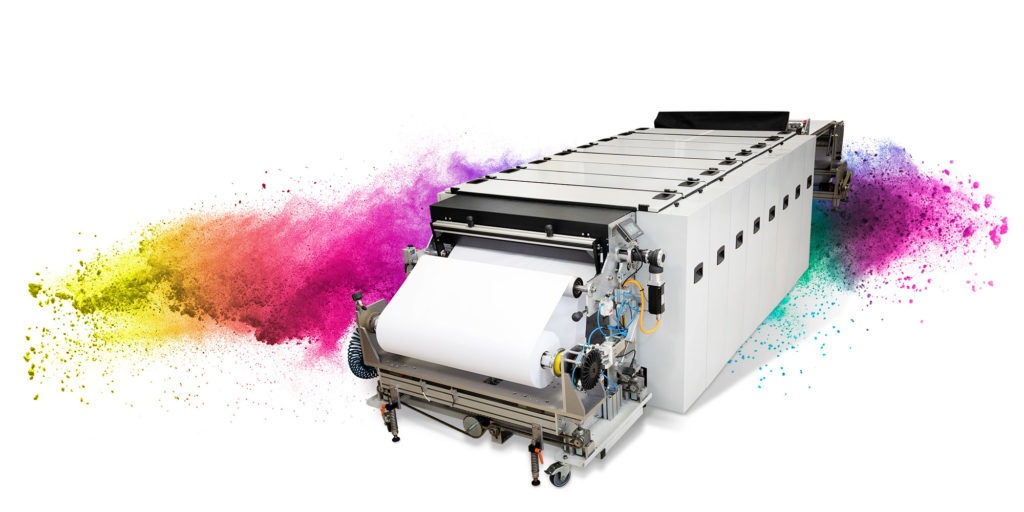 You know the 5C printer.
Now give your input to the XT!
We invite you to a know-how exchange, so that the Ceramic Decal Printer XT multi-colour printer will meet all your requirements. Benefit from the final development phase of this industrial solution for producing professional, digitally printed decals. The modular printer for producing digital decals offers toners in special colours, extremely enlarged colour spaces and many other features.
Current status of mz technology
With the Ceramic Decal Printer 5C, we already offer a strong solution for large format decals. You can currently purchase the finished prints from us. We print the oversize decals on a 90 cm wide printing sheet with an endless printed image. The resolution of the decorative prints is 600 dpi. We have now developed a multicolour solution on the same basis. This industrial printer will be launched as a modular system and is relevant for several industry sectors, as the large surface with the expanded colour space can also be used for large print runs of small and different decorative images. The new Ceramic Decal Printer XT can be flexibly extended with up to twelve imaging units.
XT means "modular extension"
XT stands for extendible. Just like the 5C production machine, our new multi-colour printer will be an innovative laser printing machine for producing a variety of decals for mugs, plates and souvenirs. In the field of architecture, it can be used for enamelled panels and murals. It will be possible to produce durable large-area prints extremely fast. The quality makes completely new design approaches possible for the sanitaryware industry. The XT can print decorative ceramic images for porcelain, bathtubs, sinks and shower spaces.
How to contact mz Toner Technologies
Visit our company headquarters in Saarbrücken. Experience the development of the industrial solution for ceramic digital printing with the XT decal printer at our premises. Maybe you can even contribute some of your own requirements. Please make an appointment by email or over the phone +49 681 94 55 33 44.
ceramictoner – Contact our Team for your individual project.