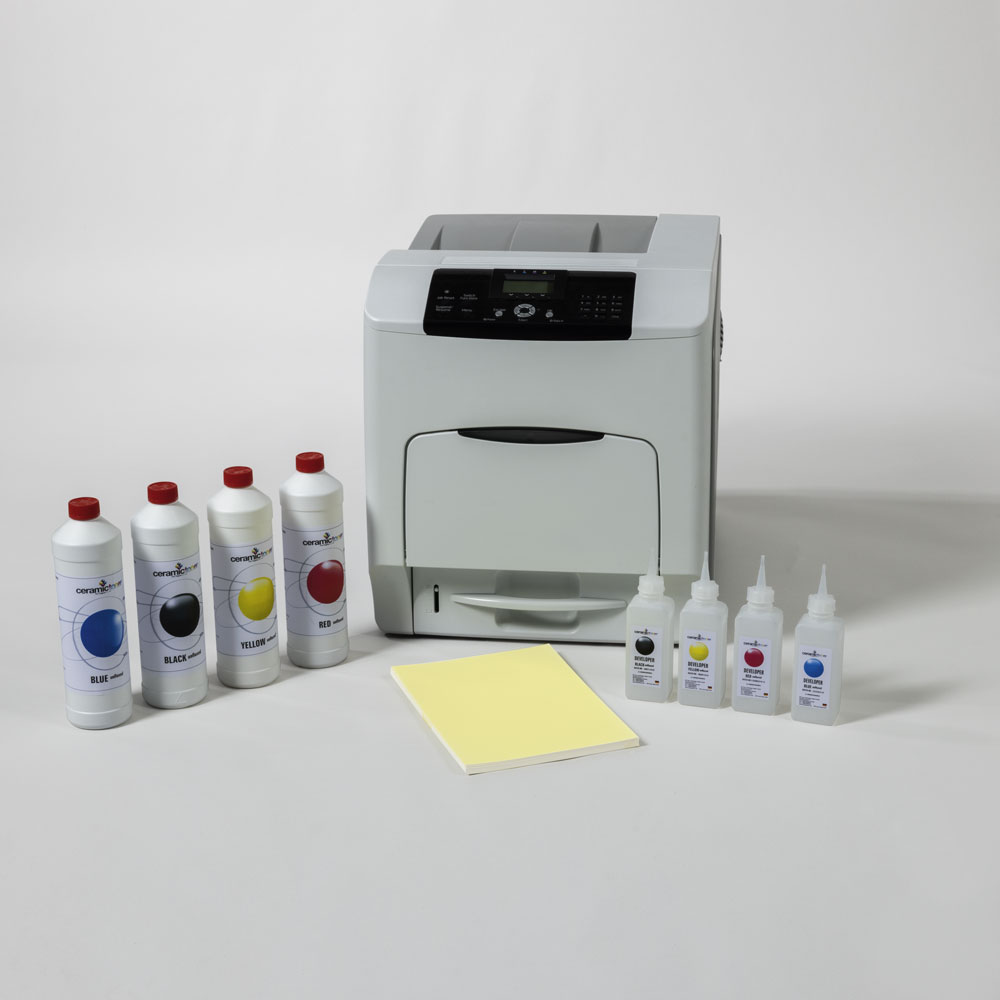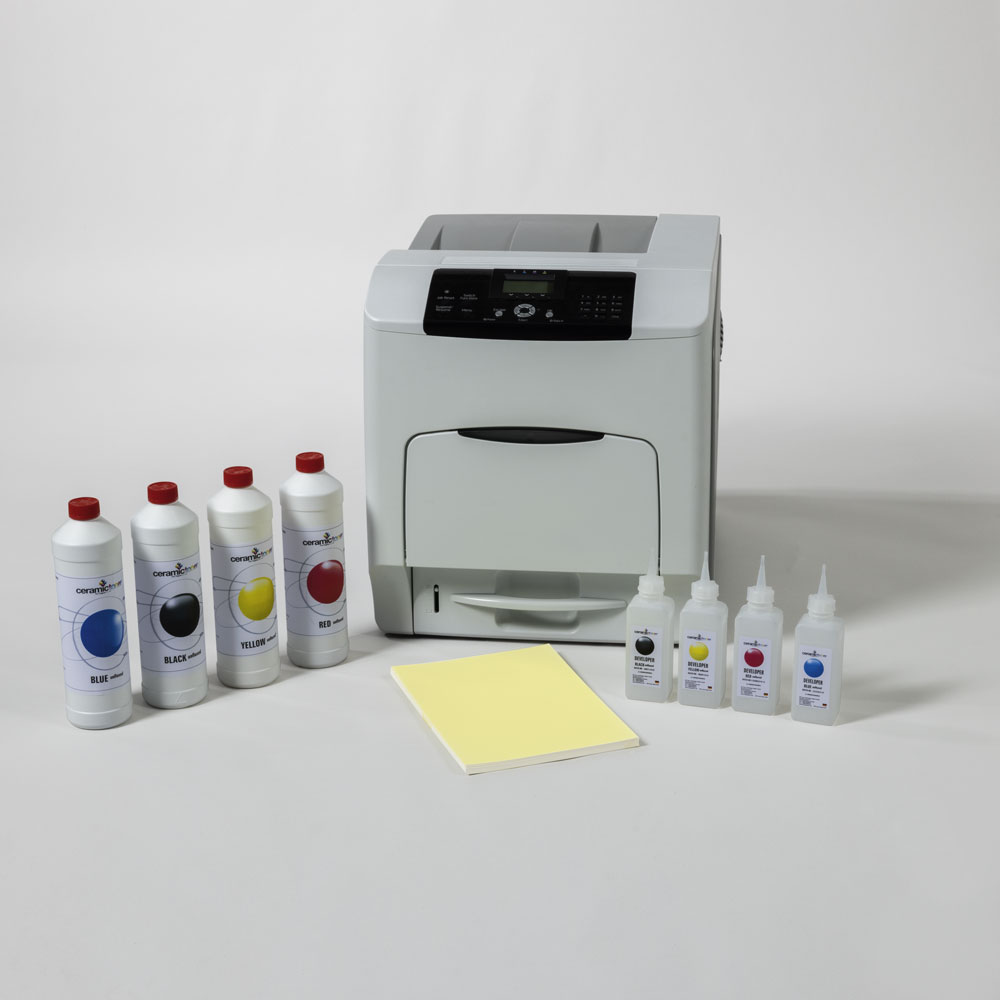 Ceramic Decal Printer DIN A4 –
Ricoh A4 Aficio SP 440
The robust laser colour printer for decals
For decals in A4 paper format (8.27 x 11.69″)
1200 x 1200 dpi resolution
Contact us for a non-binding quote or for test prints.
Product description
The robust laser colour printer for decals
The Ricoh A4 Aficio SP 440 is the reliable solution for the best ceramic A4 prints. The laser printer offers the highest machine quality and easy operation. New and refurbished printing systems are available.
The printer can print decals in A4 paper format (8.27 x 11.69″) and with a resolution of 1200 x 1200 dpi.
The A4 printer is available in 8 different accessory combinations. Contact us to find the perfect package for your application.
Technology
Laser
Color/B&W
Color
Printing Process
Electro-photographic printing
Toner Type
Dry, single component
Print Resolution
up to 1.200 x 1.200 dpi
Supported Paper Sizes Paper
Trays: 3.9″ x 5.8″ – 8.5″ x 14.0″
Bypass Tray: 2.8″ x 5.0″ – 8.5″ x 49.6″
Standard-Papiermagazin(e): A4, A5,A6, B5, B6, Legal, Letter, Half Letter, Executive, F/GL, Foolscap, Folio, 16KAI
Bypass: A4, A5, A6, B5, B6, Legal,Letter, Half Letter, Executive, F/GL, Foolscap, Folio, 16 KAI
Dimensions (W x D x H)
17.48″ x 25.91″ x 19.29″ (444 x 658 x 490 mm)
Weight
126 lbs. (57 kg)
Power Consumption (Operating)
826 W
Power Consumption (Sleep Mode)
0.53 W
Typical Electricity Consumption (TEC)
4.3 KWh/week
Power Requirements
120 V, 60Hz, 12A
ENERGY STAR
Certified
EPEAT
Gold Rated
Supported Operating Systems
Windows™/Vista/7/8 /8.1/Server2003/R2/2008/R2/2012/R2, CPS/XenApp PCL/PS only,
Mac OS X (10.7 – 10.10) PS only
ceramictoner – Contact our Team for your individual project.