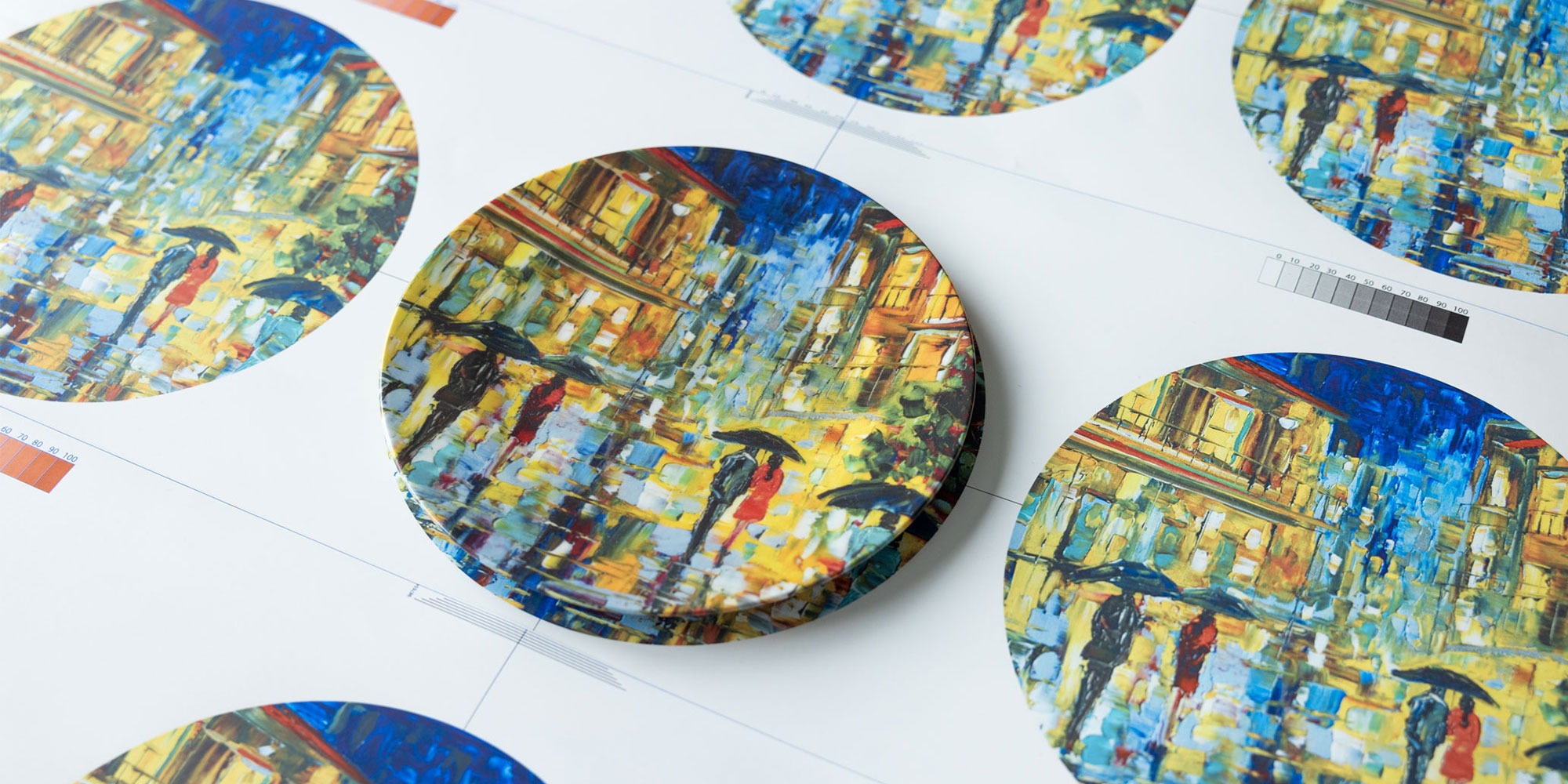 Vibrant Ceramic Colors: The Evolution of Digital Ceramic Printing!
In the realm of ceramic production, the introduction of ceramic laser printing stands as a revolutionary innovation that has brought about significant transformations and continues to shape the industry. This technology has opened the door to intricate and lively designs that were previously unattainable using traditional printing methods. For those seeking screen printing solutions for small quantities, ceramic toner-based prints present an optimal and cost-effective choice.
mz Toner Technologies has emerged as a pivotal player in this landscape, pioneering digital ceramic laser printing with unparalleled precision. This precision ensures the flawless reproduction of even the tiniest details. One of the defining advantages of digital ceramic laser printing is its capacity to replicate an extensive spectrum of colors, regardless of the volume of orders or the variety of designs. Capitalizing on mz Toner's expertise in ceramic laser printing, a diverse palette of vibrant colors can be achieved. This expansive range empowers artists, designers, and ceramic manufacturers to explore their creativity without limitations.
Personalization
The elimination of the labor-intensive screen printing process paves the way for a new focus on personalization and customization. Manufacturers can seamlessly produce tailored ceramic products that cater to individual preferences, whether through the inclusion of names, images, or unique designs. Ceramic prints are the highest quality standard in decoration, characterized by their durability and resistance to fading. The process of fired ceramic images guarantees longevity, as well as resitance to abrasion, chemicals, and environmental factors.
Decal Printing Options
At mz Toner Technologies, there are two primary options for obtaining ceramic decals:
DIY Decal Production: For those inclined to produce decals in-house, we recommend exploring our 4-color printing system, available in both A4 and A3 sheet sizes. Inform us about your intended applications, and we'll guide you towards a suitable printing solution, comprising a printer, toner set, and paper. Our multi-color printer MC comes highly recommended for applications within the porcelain or sanitaryware sector.
Print Service: If your decal needs are infrequent, our print service offers a practical solution. This is particularly beneficial for larger formats intended for use on enamel panels or lava stones. Leveraging our Decal Printer MC in a half-sheet format opens doors to multi-color possibilities.
In the dynamic world of ceramics, the integration of vibrant colors through digital ceramic laser printing has left an indelible mark. As mz Toner Technologies continues to innovate and set new standards, the realms of creativity, personalization, and product quality expand in unprecedented ways. Embrace this evolution and discover the limitless potential within the ceramics industry.
Contact our team for your invidual project